Ma Galerie de Couleurs Gaspillées
Fine Arts was my first love but I doubt it in my mind if choosing that career can pay the bills, so I opted for a degree in Accounting instead, which also doesn't pay that much (talking about irony hehe!) I was never taught at all and everything I learned was painstakingly a self taught experience. Through diligence and a weird childhood, I have come to discover the wonderful world of Renault, Van Gogh and Wyeth (yep, all dead artist)


There's a freedom with each stroke of colors; recreating clarity from a vision is almost divine. Through arts, I believe I have touched the hands of God and through the splatter of paints and pastels, a world of bliss come alive.
Please give me a slack because these paintings were done when I was still in high school (around 15-16 or so). So those gurus out there who have stumbled around here, give me a break will ya!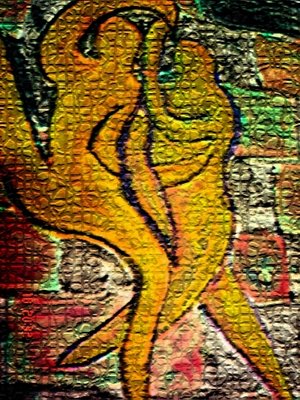 People Dancing
Circa (I don't know. ) I think I did this when I was still in elementary



So there it goes
Regrettably, since I don't have the time to this anymore because of my due laziness (blame my work for that), I am letting go of something essential, a passion that once flourished my thoughts and dreams.
I should paint more…